Near-death experiences, astral projection and out-of-body experiences (OBEs) are three of our favorite spiritual topics here on The SpiritWoke Podcast.
On this episode, join Ellen Redd, for the second episode of our four-part series, as she shares her personal stories of two near-death experiences, out-of-body experiences, and astral travel. She also goes into great depth on light versus dark, entity attachments and more. Do not miss this most intriguing conversation with Ellen.
If you missed Ellen's first episode where she highlights her story of spiritual awakening, check it out here.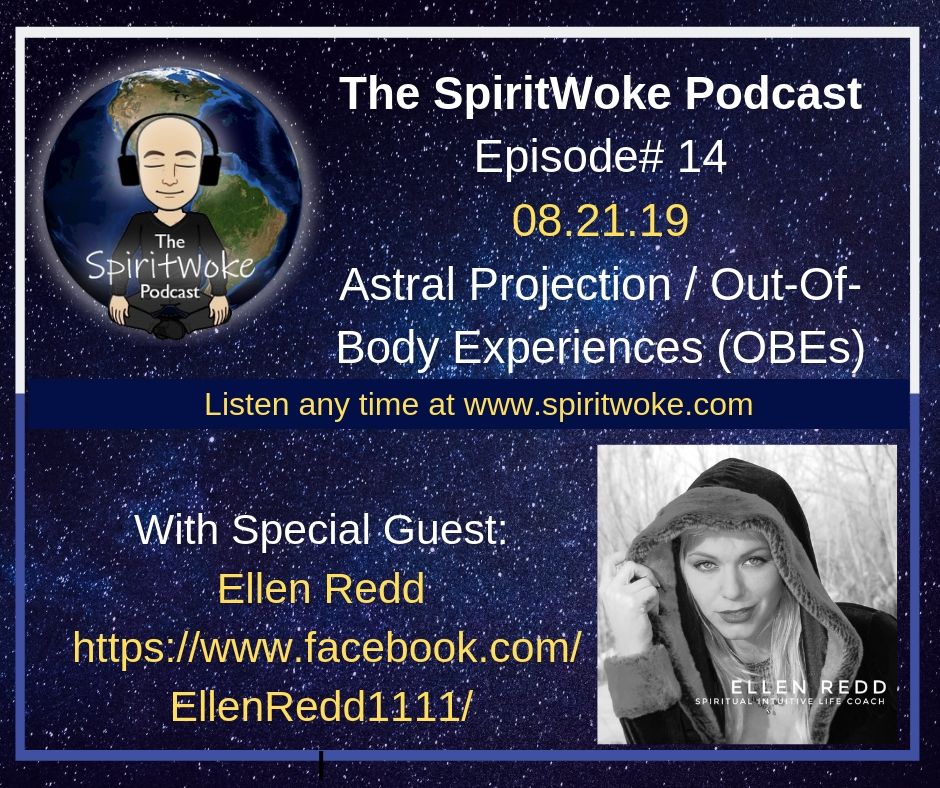 This is our second episode with Ellen. We've got 2 more coming in this special series with an incredibly gifted soul.
Ellen's Bio:
Ellen, is an intuitive clairvoyant healer, who has transcended death from childhood, by surviving multiple death experiences and OBE's. She is a twinflame, and has experienced the alchemical marriage. She has since learned to travel through different dimensions, having accessed the akashic records, and assisting shadow walkers on the path of ascension. With decades of experience.
Connect with Ellen on her Facebook page: https://www.facebook.com/EllenRedd1111/.
Big thanks to our extremely talented Podcast producer, Nick Perko/Botanicus