Friends, on the 37th episode of the SpiritWoke Podcast, we welcome Sam Steinbring. In this episode, Sam shares her story of spiritual awakening, we talk about how the death of a loved one can spark an awakening, skepticism, what we believe spirituality is, and so much more. Listen in!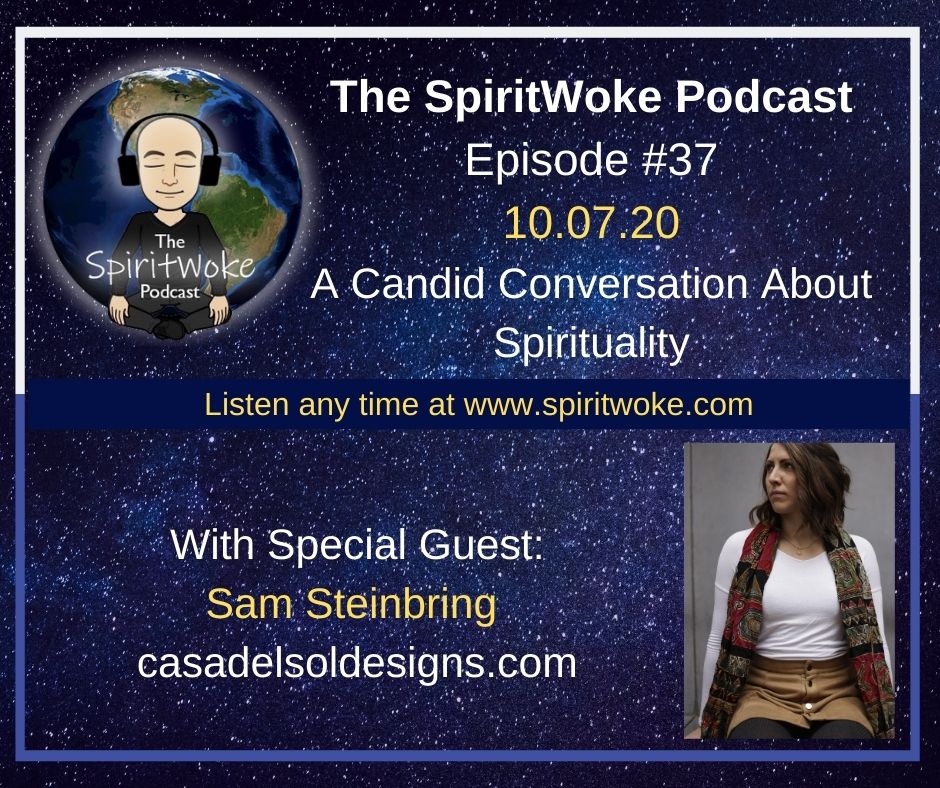 Sam's Bio:
Sam Steinbring is a talented digital marketing who specializes in search engine optimization, website design, analytics, and more. Additionally, Sam is a brilliant interior designer who spends her free time turning her house into a home and helping others do the same.
Connect with Sam on her website: https://www.casadelsoldesigns.com/
On Instagram: https://www.instagram.com/casadelsoldesigns/
Big thanks to our extremely talented Podcast producer, Nick Perko/Botanicus
If you'd like to be on the podcast, drop us a line on our contact page and pitch us your story/idea.