Welcome to the second episode of the SpiritWoke Podcast! On this very special show, we have a spirited (pardon the pun) conversation exploring spirituality with, Dr. Elias Druckman.
We cover topics ranging from keeping a sense of humor through the awakening process, exploring spirituality through religion, the spiritual journey, and much more.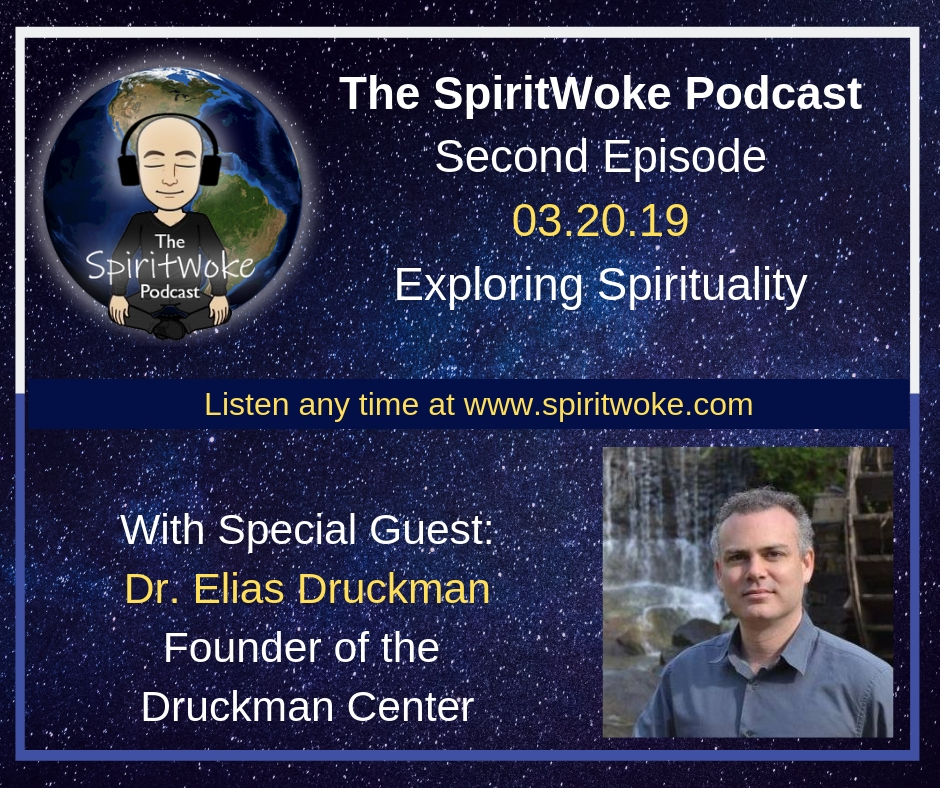 Dr. Druckman has earned both a medical degree (MD) and a doctorate in chiropractic (DC). He has completed several postgraduate programs including the complete 800 Series and Traumatic Brain Injury modules from the Carrick Institute. He holds a Diplomate in neurology from the American Chiropractic Neurology Board (DACNB). Dr. Druckman brings to the table his knowledge of medical neurology, psychiatry, applied neuroscience, and functional medicine. his ability to integrate this knowledge, and translate that to improved patient outcomes, is what draws patients from all over the globe seeking his unique and specialized care.
Big thanks to our extremely talented Podcast producer, Nick Perko/Botanicus
If you'd like to be on the podcast, drop us a line on our contact page and pitch us your story/idea.