Friends, I'd like to thank you for listening to The SpiritWoke Podcast. We are definitely living through trying times and I hope you're finding peace in the "is" of the moment. With that being said, many of us are living a much more thoughtful existence and I sincerely hope that this episode of the podcast feeds your soul.
On the 27th episode of The SpiritWoke Podcast, we welcome Brandee Ruiter to share her journey thus far through life, sacred medicines, and awakening experiences. This is a fun conversation between two dear friends talking about various aspects of spirituality.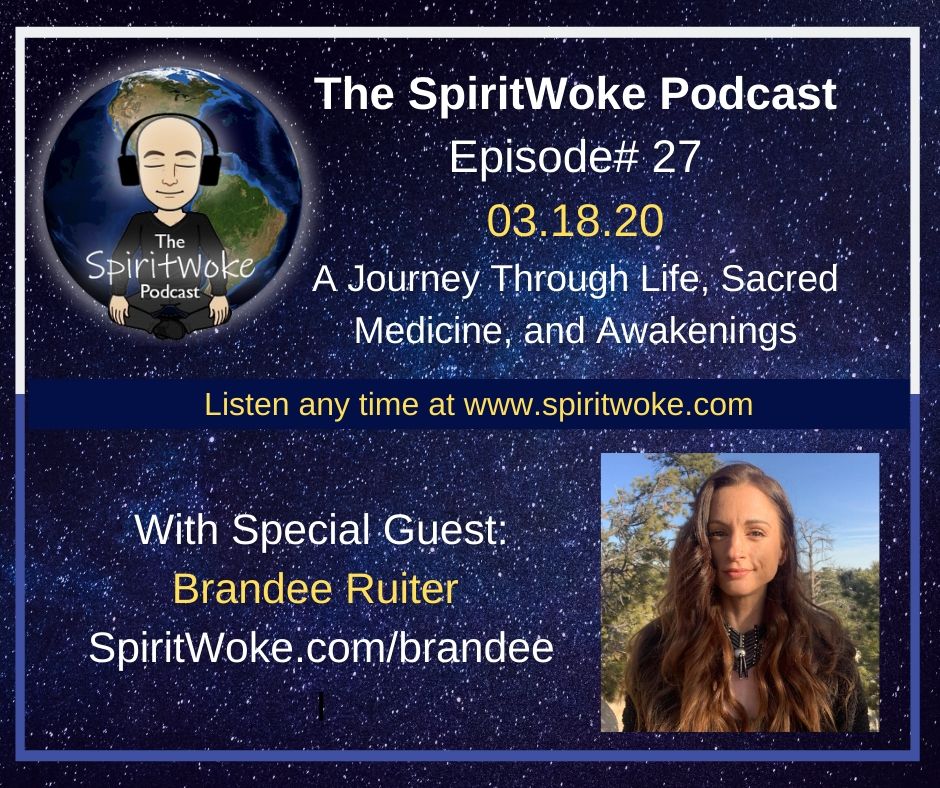 Brandee's bio:
Brandee lives in the great state of Colorado. While she's worked in construction most of her career, recent shifts in Brandee's life have led her to follow the whispers of her soul, to share newly gained energy, perspectives and tools through personal development coaching and Reiki.
Connect with Brandee on Facebook: https://www.facebook.com/profile.php?id=100007504548955
Big thanks to our extremely talented Podcast producer, Nick Perko/Botanicus
If you'd like to be on the podcast, drop us a line on our contact page and pitch us your story/idea.