Happy New Year, SpiritWoke family.

We couldn't be more thrilled to start 2020 off than with special guest Loni Palm. On the 23rd episode of the podcast, Loni joins us to talk about all things spirit guides. Things like: what spirit guides are, how you can connect with yours, how Loni channels spirit guides, and how her AMAZING paintings of her client's spirit guides help them connect in a more meaningful way.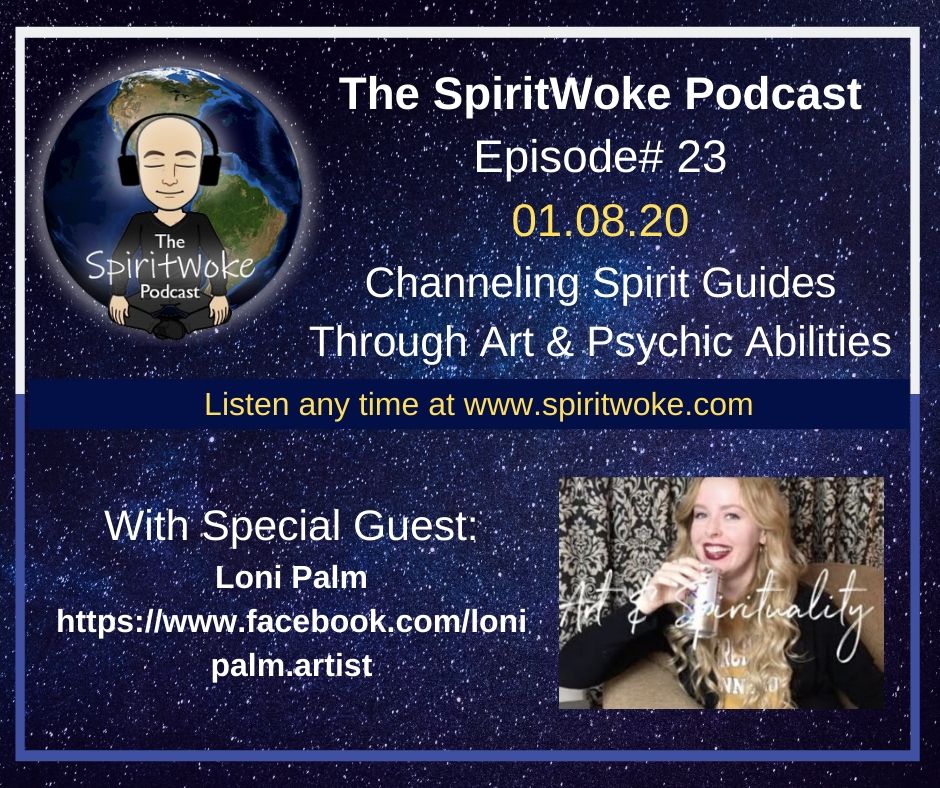 Loni Palm is a brilliant psychic who has a brilliant gift of being able to connect with people's spirit guides and then painting what those guides look like. Loni has been highly intuitive her whole life and this ability runs in the family. Check out her mom, Diana Palm's, podcast episode here https://www.spiritwoke.com/ghosts-spirits-spiritual-awakenings/ (once you're done with Loni's).
Also, if you're in the Minneapolis/St. Paul area, Diana, Loni and I will be speaking and have tables at the Soul and Synergy Metaphysical & Wellness Fair in Woodbury https://www.facebook.com/events/sheraton-st-paul-woodbury/soul-and-synergy-metaphysical-wellness-fair-woodbury-mn/724702638045092/ . Tickets are free!

Diana will be doing readings at her table, Loni will be talking spirit guides, and I will be offering 30 minute Reiki and rose healing sessions.
See the painting that Loni did of one of my spirit guides below (if you're not reading this on spiritwoke.com, please visit https://www.spiritwoke.com/loni-palm-spirit-guides to see my spirit guide painting.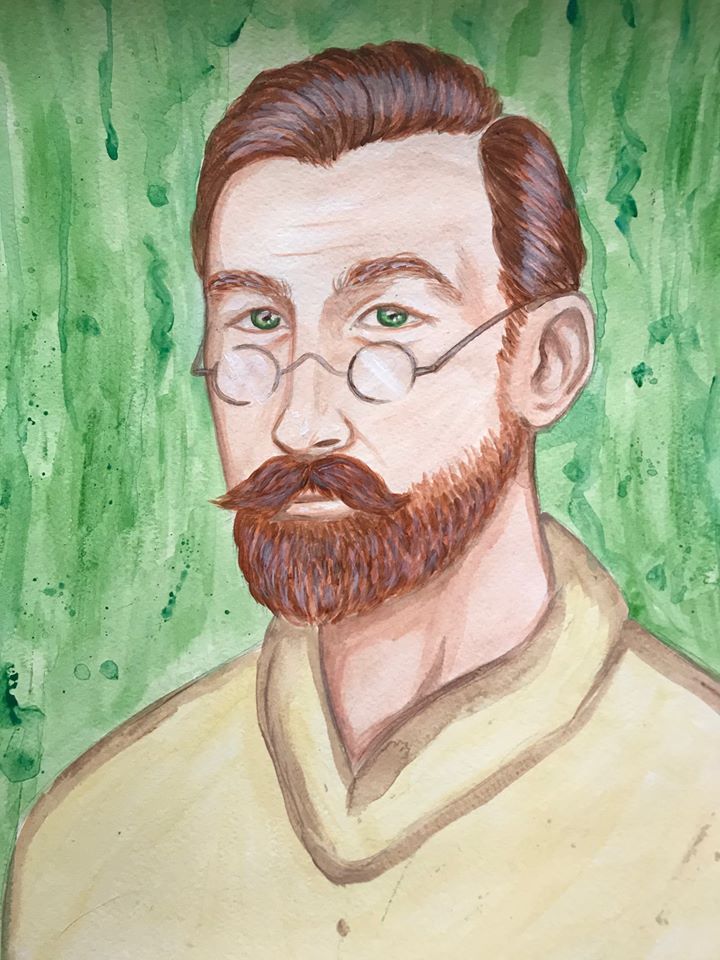 Connect with Loni on her Facebook page: https://www.facebook.com/lonipalm.artist
Big thanks to our extremely talented Podcast producer, Nick Perko/Botanicus