Friends, on the 30th episode of The SpiritWoke Podcast, we welcome talented psychic medium DeEtte Ranae who performs a mediumship reading on podcast host, Adam Dince. Mediums connect with those who have crossed over and bring hope to those of us left behind. We hope you enjoy.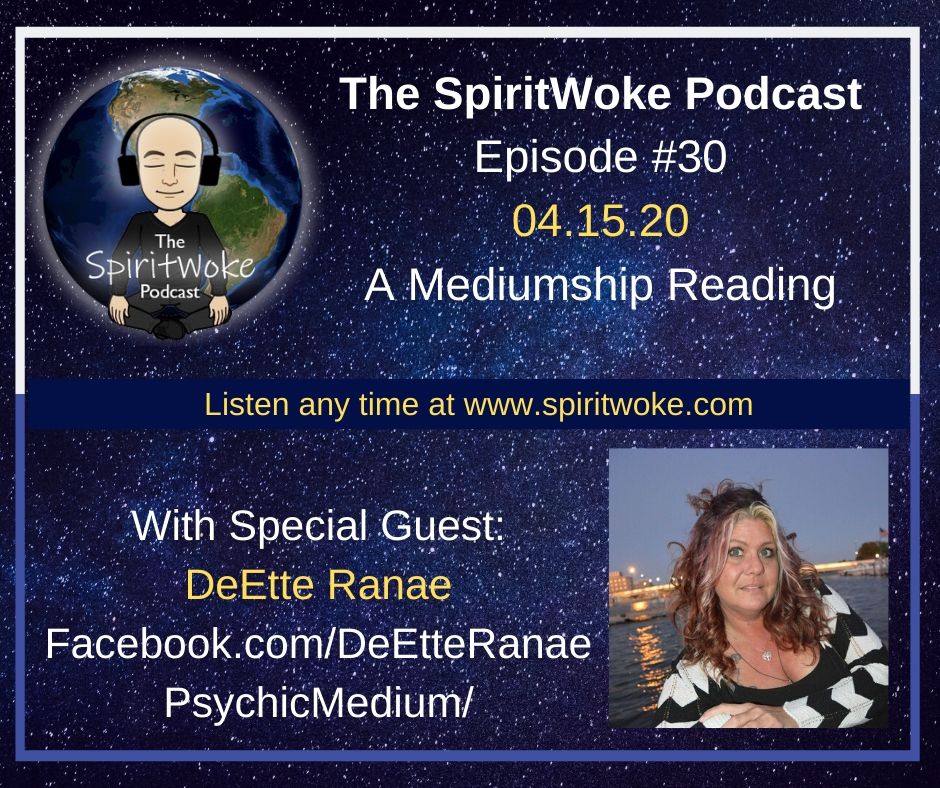 DeEtte's Bio:
DeEtte Ranae is a certified Psychic Medium and Master Teacher of Psychic Mediumship Development.
She knew from a young age that she was gifted; she always seemed to know things that others did not. As she got older she found a passion in helping others, wanting to aid in their healing. She went to school for nursing and then on to becoming a Reiki master-teacher. She spent part of her adolescence and adult life learning all she could on subjects of spirit and communication with loved ones who had passed.
DeEtte studied under certified Medium Lisa Williams, becoming a certified psychic medium under her. Through her studies she found her path to help others to heal.  DeEtte uses her gifts to help others heal mentally, emotionally, physically, and spiritually.  She uses her gifts as a medical intuitive to connect with you and bring spirit forth – healing comes in messages from your loved ones, guides, and the loving energy of the universe, always trusting what she gets and giving it with love.
Connect with DeEtte:
On her Website: http://deetteranaepsychicmedium.weebly.com/
On Facebook: https://www.facebook.com/DeEtteRanaePsychicMedium/
Big thanks to our extremely talented Podcast producer, Nick Perko/Botanicus
If you'd like to be on the podcast, drop us a line on our contact page and pitch us your story/idea.