Friends, on the 41st episode of the SpiritWoke Podcast, we welcome our dear friend, Sophie Mia to the show. In this episode, Sophie shares her spiritual story, we talk in-depth about living as an empath, self-healing, and connecting to your own and others' spirits.
Also, as we prepare for the long weekend, I wanted to wish each of you reading this, the happiest of Thanksgivings.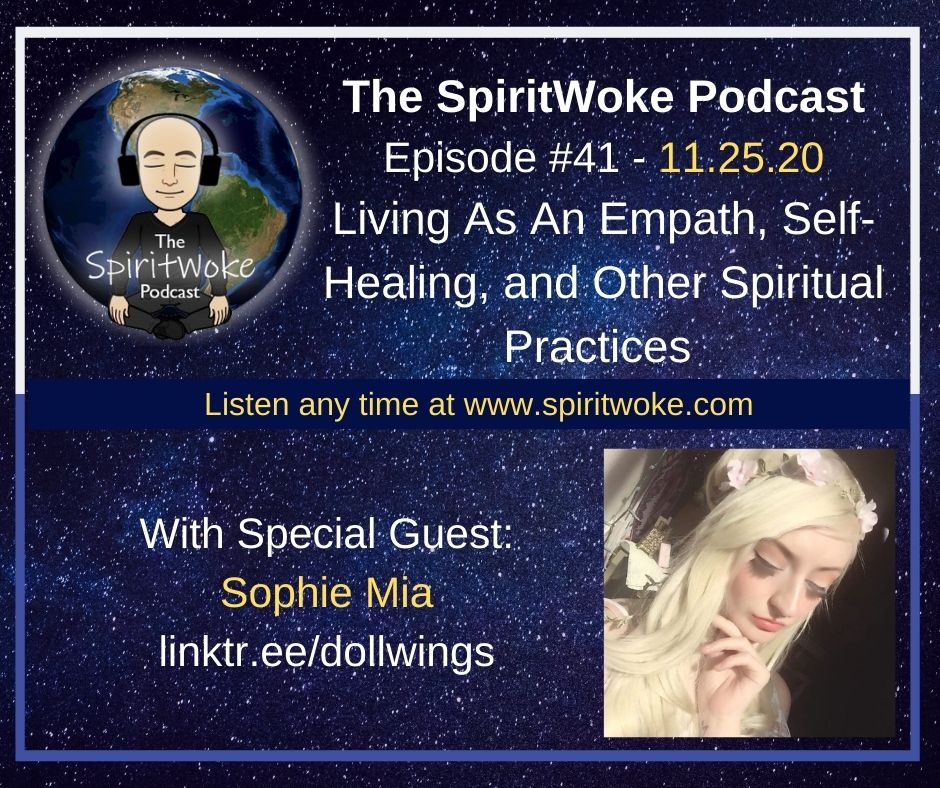 Sophie's Bio:
Sophie Mia is an artist and empath who believes in the power of manifestation and universal signals. She loves to give advice, and share her wisdom on how other empaths can make the best use of their abilities!

Contact Sophia at https://linktr.ee/dollwings
Big thanks to our extremely talented Podcast producer, Nick Perko/Botanicus
If you'd like to be on the podcast, drop us a line on our contact page and pitch us your story/idea.