What happens when our physical bodies die and we crossover? What is the other side like? Is it possible to communicate with loved ones once they've moved on to the spiritual plane?
On today's show, we're joined by the amazing Jennifer Pulcini of SpiritandSpark, to talk exploring the afterlife.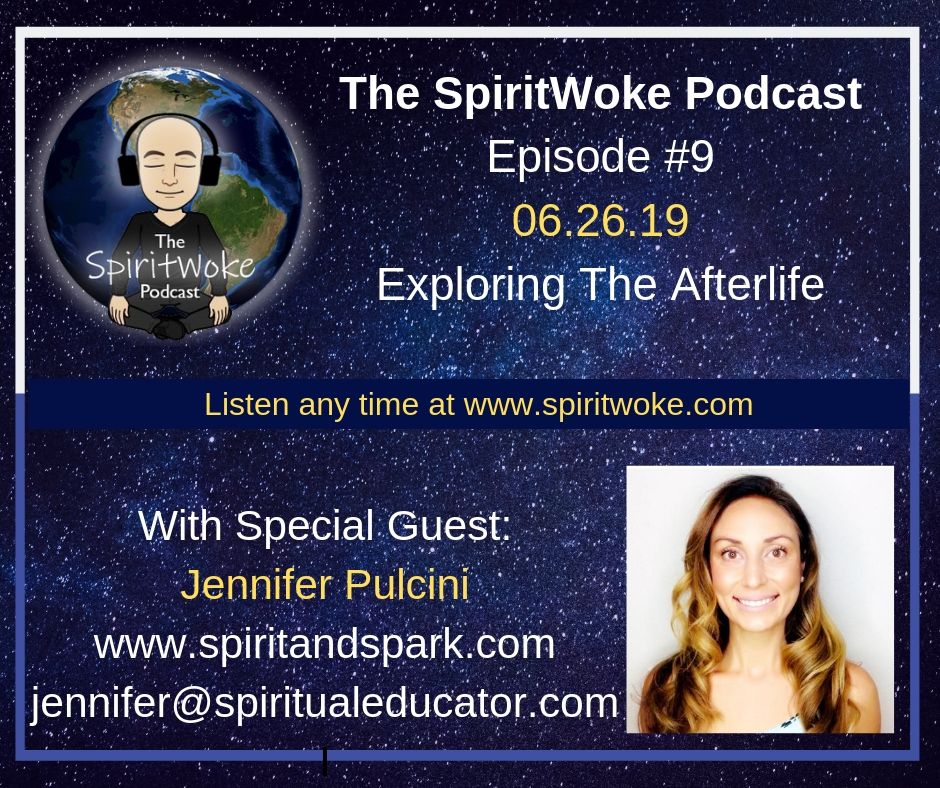 If you've lost someone special, have an ill family member, or are just curious about what happens when our physical bodies die–this is the episode for you.
Jennifer's Bio:
Jennifer is a Clairvoyant and Clairaudient Psychic Medium, which means she sees visions in her minds eye and has a photographic memory. Since childhood, she has been able to see and hear Spirits and Angels while communicating with the Other Side.
Jennifer also holds a Certification in Aromatherapy, Holy Fire Reiki and Chakra balancing. Her passion is instantly seeing blockages that we may have obtained from this life or past life trauma that still needs clearing.
Her goals are to help guide others into the right direction for themselves and their own personal journeys, whether that is through a private session or in the classroom.
Jennifer's angels guided her to The Wayshowers College where she attends spiritual classes. She has also obtained a certification in Ministry in Spirituality. She believes in the power of prayer and knows that she was divinely guided to activate her spiritual gifts on a deeper level.
Connect with Jennifer on Instagram
Reach her on email: [email protected]
Visit her on Spirit and Spark's website: www.spiritandspark.com
Big thanks to our extremely talented Podcast producer, Nick Perko/Botanicus
If you'd like to be on the podcast, drop us a line on our contact page and pitch us your story/idea.