Welcome to the seventh episode of the SpiritWoke Podcast! On today's show, we're joined by Ann Jarvis of Soulful Surrender.
On this show,  we're talking about medical intuitive abilities and how a medical intuitive can help identify illnesses and blocks within the human body.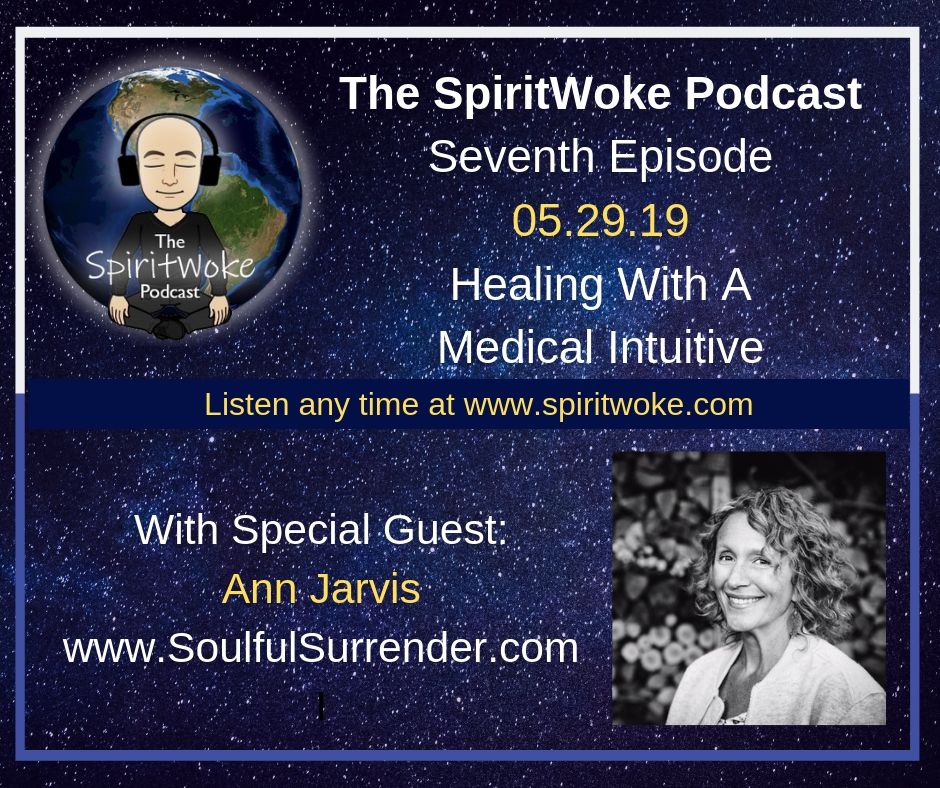 When Ann works with her clients, she's often able to see physical illnesses present in the body. As a beautiful compliment to this ability, Ann is then able to work with her clients to help heal the physical through spiritual energy healing.
While medical intuition and energy healing should be not a replacement for traditional medical care–they can be wonderful compliments.
If you're a fan of energy healing, this episode is a must "listen to" podcast.
Ann Jarvis's Bio:
Ann is a seasoned Intuitive Energy Healer and Holistic Nutritionist. In addition to that, Ann is a seer that loves working with and teaching others how to access the blueprints of their soul. Ann resides in Ottawa Ontario with her husband and their young daughter.
Connect with Ann on Twitter.
Big thanks to our extremely talented Podcast producer, Nick Perko/Botanicus
If you'd like to be on the podcast, drop us a line on our contact page and pitch us your story/idea.