Friends, The SpiritWoke Podcast is back after a long Summer hiatus! On our 34th episode, podcast host and certified advanced hypnotherapist Adam Dince, explores past lives and life between lives (LBL) regression.
Have you ever wanted to experience a past life? Do you have fears, phobias, or behaviors in your present life that do not seem related to anything to your current life? Have you ever considered what it would be like to experience where your soul has traveled after it leaves the human body and before it reincarnates? With past life and between lives regression therapy, you can experience all of these things. Furthermore, past and between lives regression therapy is a powerful way to heal at the soul level. When you heal trauma from a past life, you heal it in the present.
Join Adam as he shares his story, what past life and between lives regression is, how it works and much more!
By the way, Adam offers past life and between lives regression virtually. So, if you feel called to work with Adam, you may do so regardless of where in the world you are located.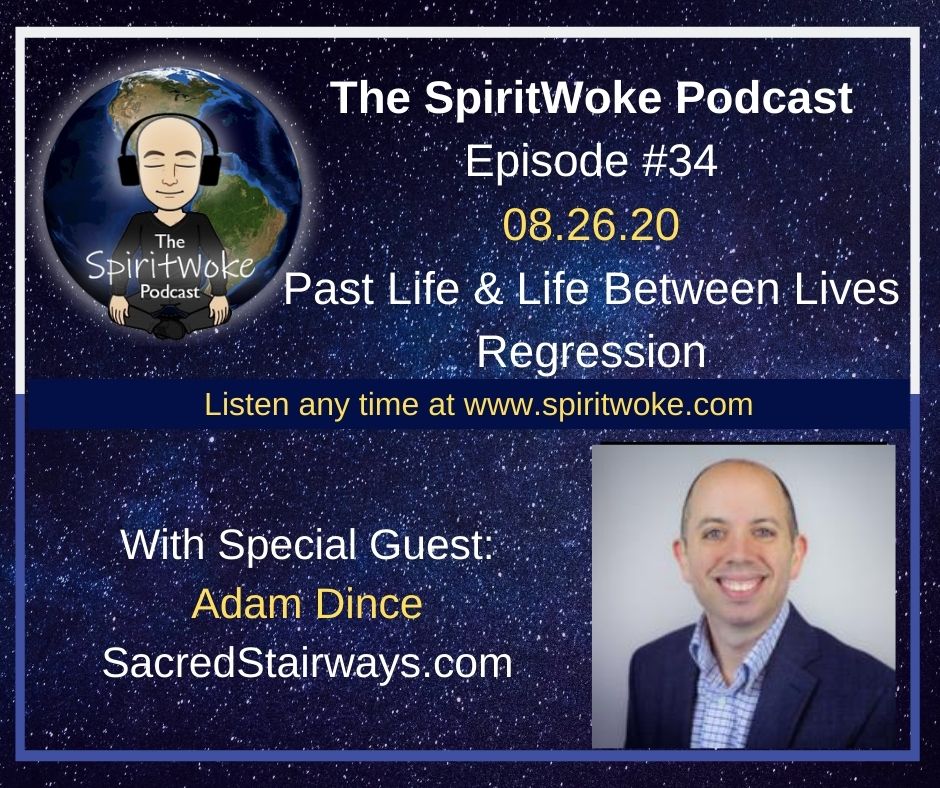 Adam Dince is the founder and healer at Sacred Stairways Healing. He is a Past Life and Between Lives (LBL) Regressionist, Certified Advanced Hypnotherapist, Reiki Master, Certified Sacred Rose Healer, Certified Cacao Ceremony Facilitator, and published author. He is also an adjunct professor at the University of Wisconsin-Milwaukee and The University of St. Thomas in Minneapolis. Last but not least, Adam is the founder and host of the SpiritWoke Podcast.

Connect with SacredStairways on Facebook, Instagram, and Twitter. Or contact Adam directly here.
Big thanks to our extremely talented Podcast producer, Nick Perko/Botanicus
If you'd like to be on the podcast, drop us a line on our contact page and pitch us your story/idea.