On the 33rd episode of The SpiritWoke Podcast, we welcome special guest, Robyn G. Locke. Robyn reached privately reached out to us to share her story and her unique ability to communicate with conscious awareness that she calls, "The Elders". After an hour-long conversation on the phone, we knew she was a perfect fit for the show. So enjoy!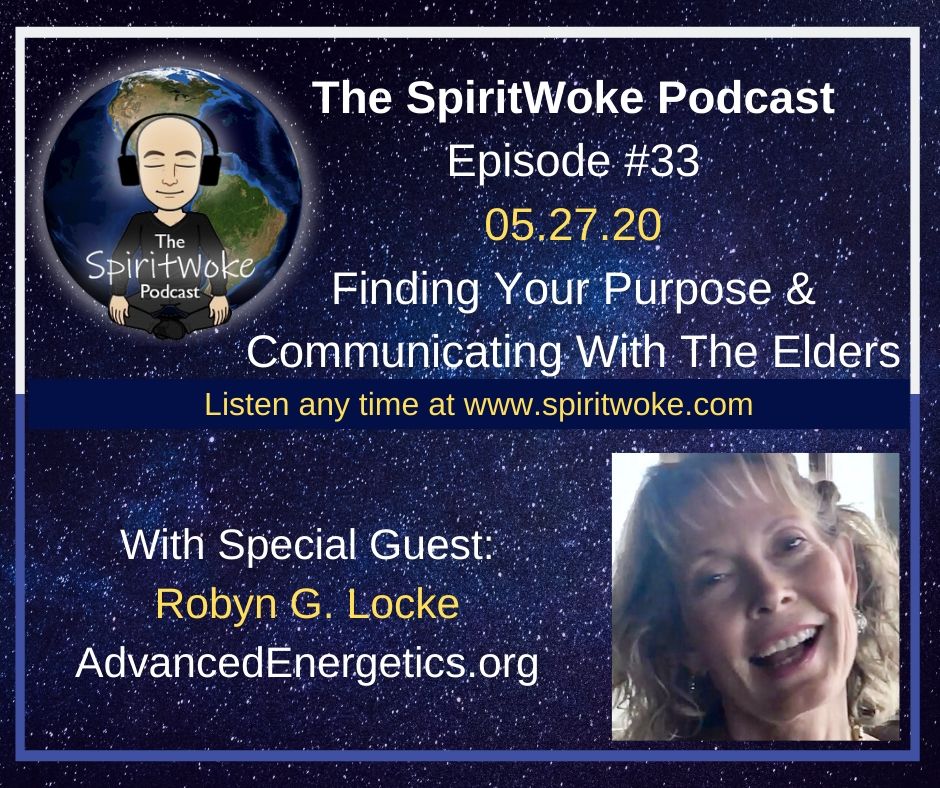 Robyn is a gifted communicator, inspirational speaker and energy intuitive. She's co-authored two books and serves to bridge the physical with the nonphysical world to provide insights given by the Elders. The inspirational teachings (given by them) are shared in blog posts and video vignettes.
Robyn has two websites: Advanced Energetics (AE) provides insights from the Elders.

Her original website* is nestled within the AE website. It was created in 2012. This was the original recommendation she had been given (when insights had been sought) to find her life's purpose or mission.
Big thanks to our extremely talented Podcast producer, Nick Perko/Botanicus
If you'd like to be on the podcast, drop us a line on our contact page and pitch us your story/idea.