On the 32nd episode of The SpiritWoke Podcast, we welcome special guest, Audrey Van Wey. Audrey gives us a schooling on sound vibrational healing. As you may know, everything vibrates—this includes both our physical and energetic bodies. Audrey Van Wey is a master sound healer and shares so much of her knowledge with us. Listen in!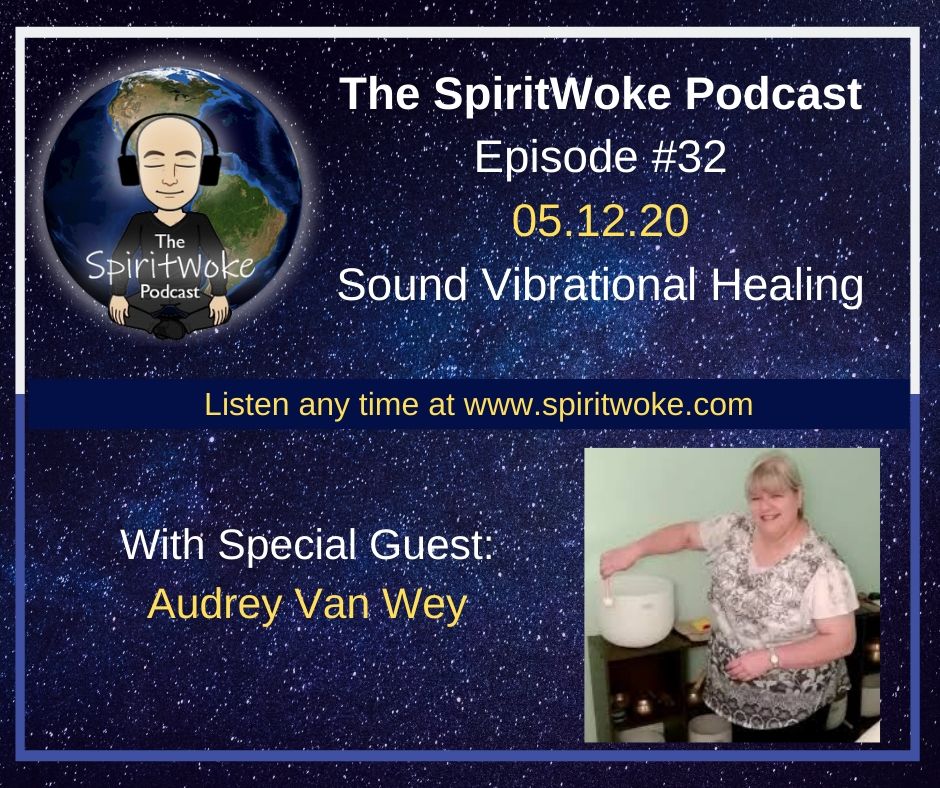 Audrey's Bio:

Audrey has had abilities since childhood. Her first memory of anything psychic related was an out of body experience at the age of 4. And things continued to happen throughout her lifetime. After her mother passed, in 2009 she decided to research and practice. A whole new psychic world opened up to her. She has been helping others ever since.
Audrey has officially been in business since 2009, doing psychic intuitive and medium readings, as well as Reiki and Vibrational Sound Therapy for clients. She has taken classes with The Sound Healing Academy, has read numerous books and research studies on the topic of vibrational sound, and is a member of the Sound Healing Association. Audrey teaches Psychic Development, Reiki, and other various topics. And she founded a paranormal investigative group called "Spirit Investigations Tracking & Encounters", SITE. She is also ordained to perform weddings, baptisms, pet blessings, and memorial services.
Connect with Audrey on her Website: https://www.audreyvanwey.com
Big thanks to our extremely talented Podcast producer, Nick Perko/Botanicus
If you'd like to be on the podcast, drop us a line on our contact page and pitch us your story/idea.