What is a spiritual council? What purpose do they serve? What can they help you learn about yourself and purpose in this lifetime?
On this episode of the SpiritWoke Podcast, we're joined by Ann Jarvis of Soulful Surrender, who gives us a schooling on what a Spiritual Council is and then channels the Seven Rays of the Sun to read me (this is Adam, host of the SpiritWoke Podcast). Before recording our episode, I had no idea what direction the reading would go–but I knew it would be special. Ann always delivers the goods and her connection to Spirit is breathtaking.
As an FYI–after the podcast ended, Ann continued to channel the Seven Rays of the Sun who proceeded to conduct an amazing light healing on me. Knee pains that I'd had for years went away shortly after the healing ceremony ended. I can personally attest to the fact that this gift/ability Ann has is REAL!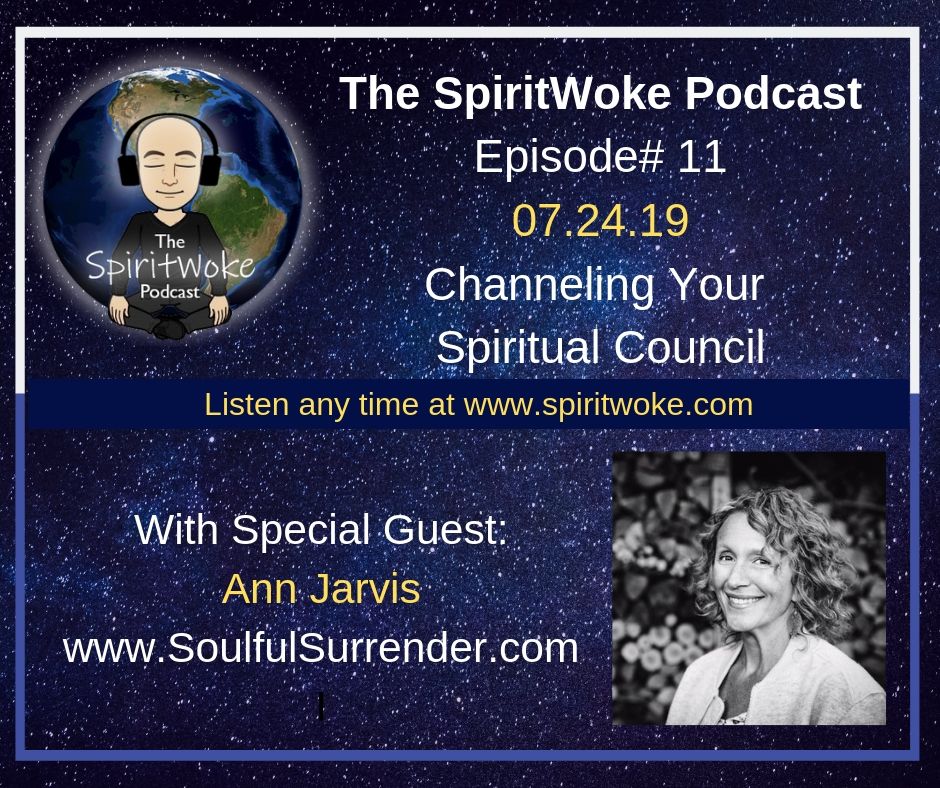 Ann Jarvis's Bio:
Ann is a seasoned Intuitive Energy Healer and Holistic Nutritionist. In addition to that, Ann is a seer that loves working with and teaching others how to access the blueprints of their soul. Finally, Ann is a lightworker that is able to channel the Seven Rays of the Sun to help people find their way. Ann resides in Ottawa Ontario with her husband and their young daughter.
Connect with Ann on Twitter.
Big thanks to our extremely talented Podcast producer, Nick Perko/Botanicus
If you'd like to be on the podcast, drop us a line on our contact page and pitch us your story/idea.