Sacred medicines such as Ayahuasca, San Pedro, Peyote, and others have been used for thousands of years for spiritual growth and physical/emotional healing. Now, Bufo Alvarius, the "God Molecule" has taken the sacred medicine world by storm.
On this episode of the SpiritWoke Podcast, we're joined by Brooke Tarrer, Founder of the Universal Shamans of the New Tomorrow who shares her spiritual awakening story and talks in detail about how sacred plant and animal medicines can change our lives.
We decided to release this episode out of the usual bi-weekly cadence because we wanted the podcast to coincide with the 2019 The World Bufo Alvarius Congress. We were really fortunate to get Brooke on the podcast as she's in high demand.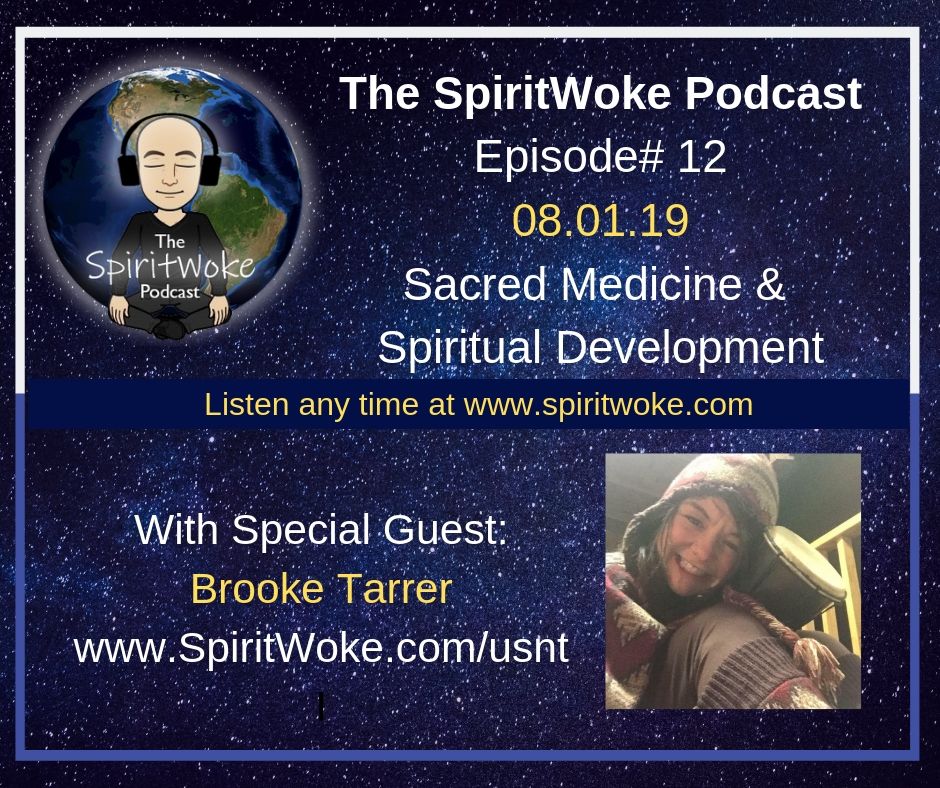 Find Brooke & The Universal Shamans of the New Tomorrow Online
Facebook: https://www.facebook.com/groups/721487127984204/
Meetup: https://www.meetup.com/Shamans-of-the-New-Tomorrow-Houston-TX/
YouTube: https://www.youtube.com/channel/UCXQDFz1HKkAA-AG77xdWmgw
Brooke's Bio:
Brooke Tarrer was born, raised and currently resides in Houston, Texas. Brooke Graduated from Lamar University in early 2007 with a Bachelors Of Science in Interdisciplinary Studies. A natural born leader, Brooke spent much of her young adult life as an educator and advocate for children with Autism. In 2008 Brooke's spiritual journey of awakening began, thus leading her to her destined path as the creator and leader of USNT.

The USNT, "Universal Shamans of the New Tomorrow" was founded by Brooke Tarrer In 2015. USNT is a Group of well over 8 thousand family members from across the United States with whom Brooke lovingly, refers to each as "Brother or Sister". USNT has a large area of land just north of Houston Texas where several members reside alongside Brooke helping her to fulfill and sustain her USNT vision. Through USNT, Brooke brings Shamans and their respective medicines from mainly South America to the United States in order to hold sacred & traditional indigenous medicine ceremonies on USNT Land. The purpose and importance of USNT ceremonies being held here in the United States are to bring to our country the opportunity of whole healing (Both body and soul) to support the spiritual growth of our country and to foster the expansion of consciousness for all mankind.
Big thanks to our extremely talented Podcast producer, Nick Perko/Botanicus
If you'd like to be on the podcast, drop us a line on our contact page and pitch us your story/idea.