Friends, The SpiritWoke Podcast is back after over a year-long hiatus. On the 43rd episode of the SpiritWoke Podcast, we welcome Ahna Hendrix to the show. In this episode, Ahna talks to us about her spiritual journey, the Akashic Records, and how she connects with people's guides to help them find the answers they're looking for.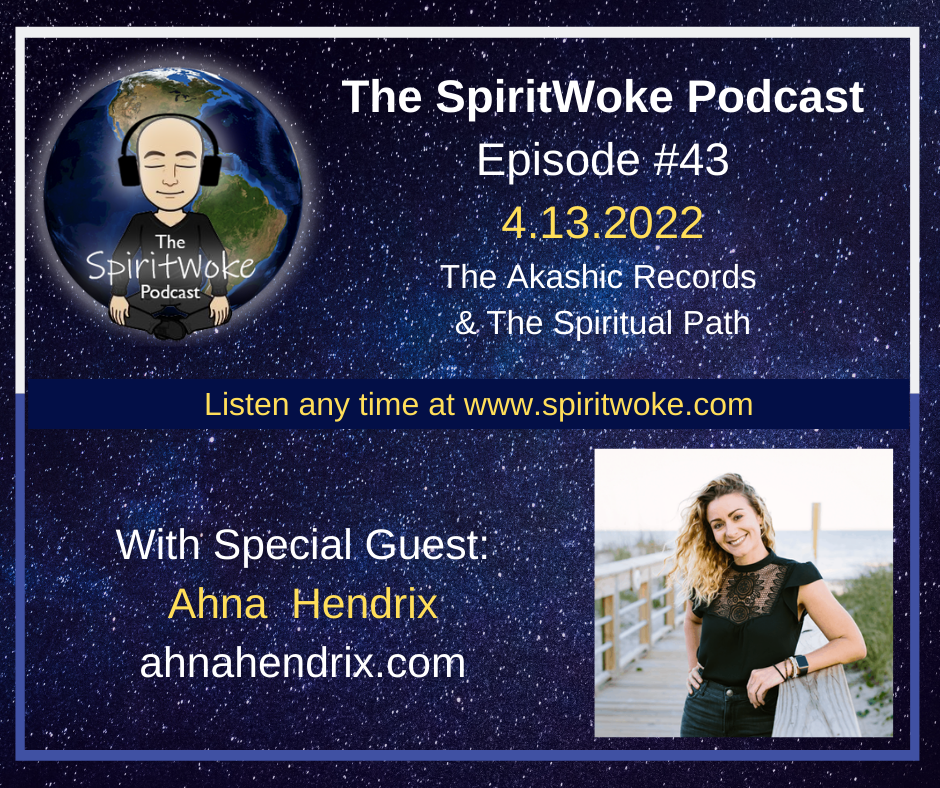 Ahna's bio:
Ahna Hendrix believes that when we invest in ourselves, the world benefits.
She is a Divine Luminary whose work as an Intuitive Channel, Teacher, Spiritual Guide, and Podcaster dedicates herself to reintroducing the world to its spirituality through the Akashic Records, Spiritual Guidance coaching, and workshops and courses designed to empower individuals to take the reins and transform their lives.
Ahna is also the host of the Soul Driven Podcast, a weekly podcast that explores the intersection of living a soulful and spiritual life in a driven and ambitious world. Join her for practical guidance, truthful discussions, and interviews with people who are successfully living a soul-driven life.
Connect with Ahna:
Website https://ahnahendrix.com/
YouTube https://www.youtube.com/channel/UC5fsN8oqu8Ib8IcvpYZA4jQ
Instagram https://www.instagram.com/souldrivenpodcast/
Facebook https://www.facebook.com/souldrivenpodcast
If you'd like to be on the podcast, drop us a line on our contact page and pitch us your story/idea.