If you've heard of Ayahuasca, Bufo Alvarius, Sacred Mushrooms, Peyote, etc… then you know what sacred medicines are. In 2019, I sat in my first medicine circle with Bufo Alvarius. Since then, I've followed the medicine path and it has been such an important part of my spiritual journey. On the 44th episode of the SpiritWoke Podcast we're joined by my good friend and brother in Sacred Medicine, Greg "George" Lake, Esq. to talk about the medicine path and how it's changed Greg's life and his purpose. This is a can't miss episode.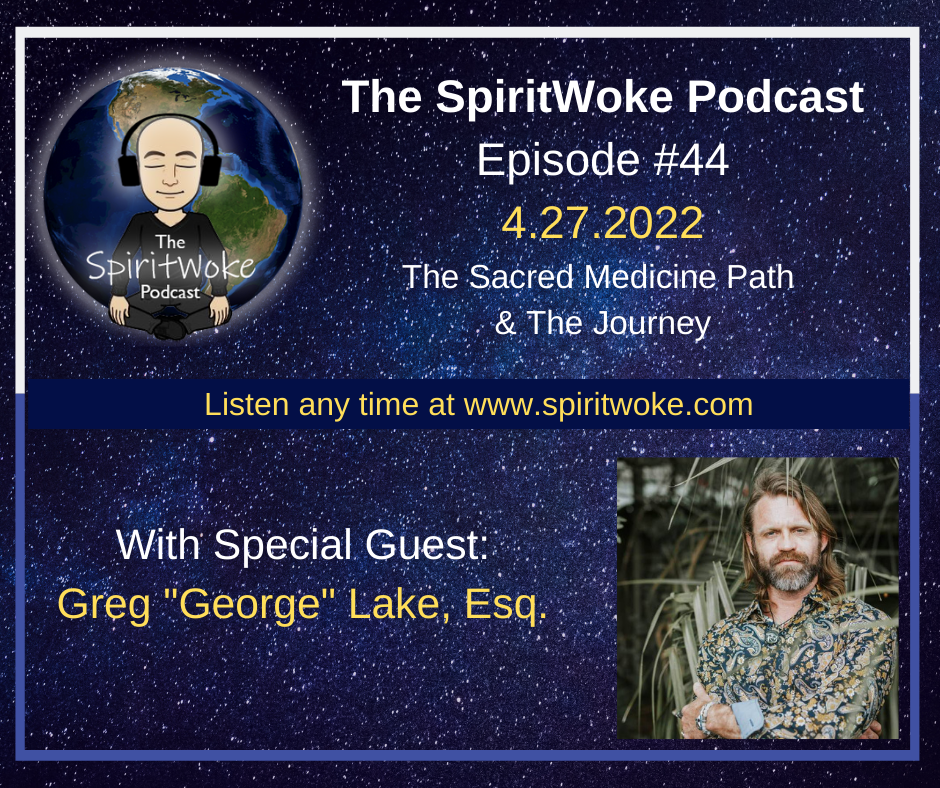 Greg's bio:
George "Greg" Lake, Esq. is a trial and appellate attorney, researcher, author, Entheogenic church consultant, and entrepreneur. Greg has published three books:
"Psychedelics in mental health series: psilocybin"
"The law of Entheogenic churches in the United States" and,
"The law of Entheogenic churches (Vol. II): the definition of religion under the first amendment."
To date Greg has assisted over 40 entheogen-based religious groups (including our Medicine Church) on enshrining their rights under the Religious Freedom and Restoration Act.
Greg works for Benouis & Associates, PLLC based out of Austin, TX
If you'd like to be on the podcast, drop us a line on our contact page and pitch us your story/idea.